Astherna is a preclinical-stage RNA therapy company developing treatments for retinal diseases. The first inherited retinal disease for which Astherna will conduct a clinical trial is Stargardt disease, the most prevalent inherited retinal disease caused by a single gene, which has a high unmet medical need. For several genetic defects that cause this disease, we have developed a unique therapeutic approach with which we aim to stop the progression of the disease, and prevent individuals from getting blind. The development of this first therapeutic allows for AON technology platform validation and thus facilitates the development of additional therapeutics in our pipeline. We focus both on other IRD's and more common multifactorial retinal diseases, to maximize the potential of AON therapy to reduce the burden of vision loss.
We encourage you to contact us upon interest in Astherna here.
Curious about the people behind Astherna? Read more about our Team.
What is the power of Astherna?
Astherna's close connection to the academia allows us to stay close to the patients' perspective and to follow developments in cutting-edge technologies for RNA therapeutics closely. We can also build on years of data gathered on the natural disease course of retinal diseases, allowing us to truly understand patient characteristics, relevant endpoints and disease progression, to inform design of succesful clinical trials. Therefore, Astherna brings a unique platform to bring novel RNA therapeutics to patients with Stargardt disease, and in the future for other retinal diseases.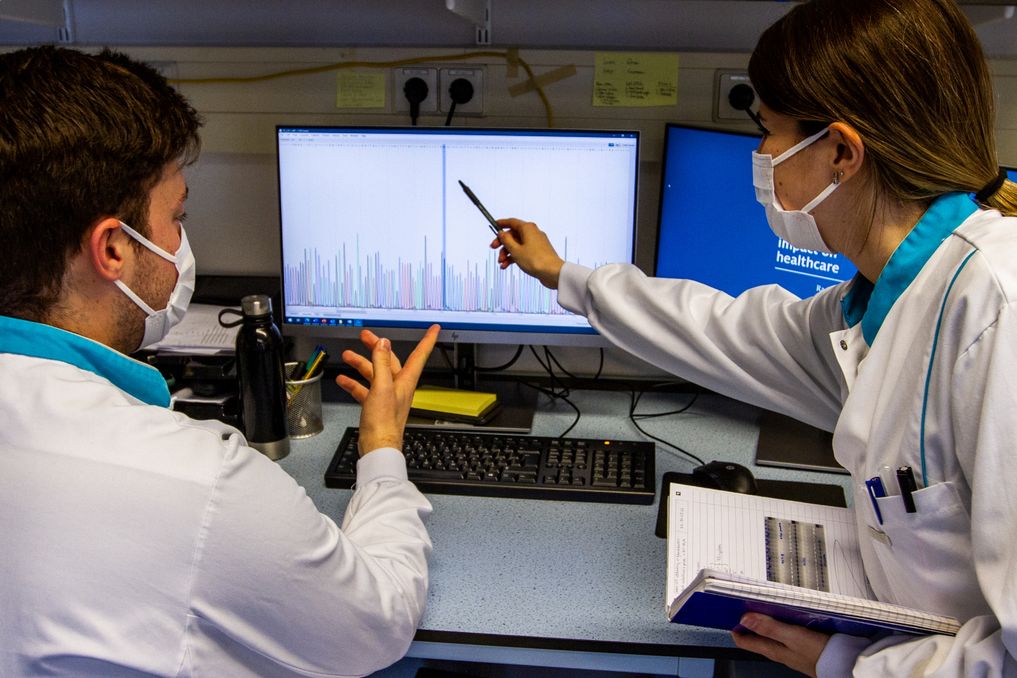 What are the key strong points of Astherna's RNA therapy for STGD1?
It is aimed to stop progression of Stargardt disease caused by a relatively common severe ABCA4 mutation. It thus addresses the root cause of the problem in a genetic disease. There is currently no treatment available for these patients, who ultimately become blind.
It is based on a unique technology of restoring RNA splicing defects. Ex-vivo proof of concept has currently been achieved for several AON candidates.
The first AON therapy paves the way for following therapeutics for other ABCA4 mutations and mutations in other genes in a discovery pipeline.
What are we currently working on?
Currently, we are selecting and further developing our lead AON molecule, based on the best efficacy and safety profiles, besides suitability for manufacturing. Proof-of-concept has been obtained for several lead candidates. Moreover, by gathering and analyzing data on the natural course of Stargardt disease in an academic collaboration with the Radboudumc, we work on innovative approaches for cohort selection and clinical trial designs.